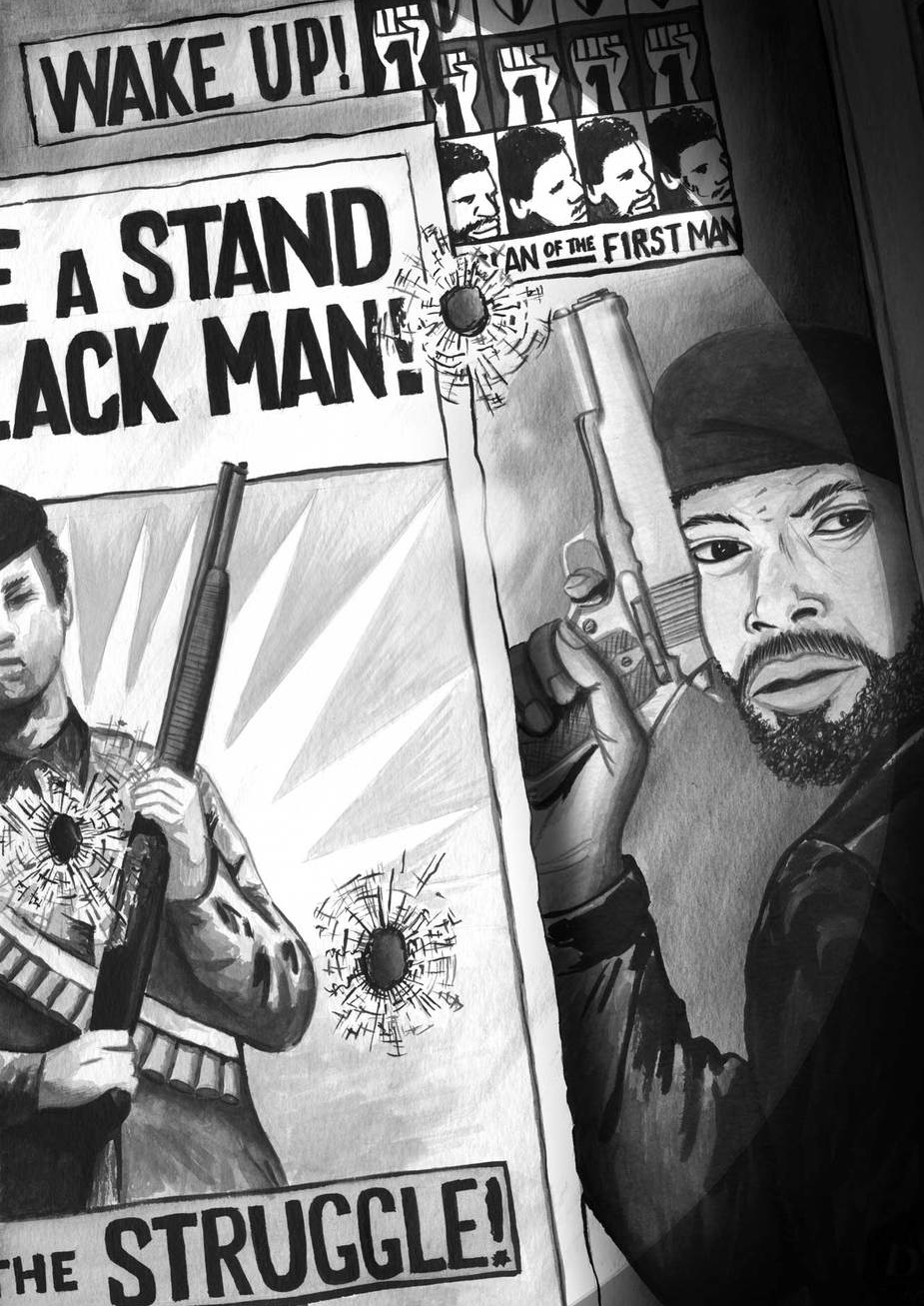 Bad Boy Brawly Brown
Sunday book editorial illustration
From Amazon.com: 
Easy Rawlins is out of the investigation business and as far away from crime as a black man can be in 1960s Los Angeles. But living around desperate men means life gets complicated sometimes. When an old friend gets in enough trouble to ask for Easy's help, he finds he can't refuse.
Young Brawly Brown has traded in his family for The Clan of the First Men, a group rejecting white leadership, history, and laws — and they're dangerous.
BAD BOY BRAWLY BROWN is the masterful crime novel that Walter Mosley's legions of fans have been waiting for. Written with the voice and vision that have made Walter Mosley one of the most important writers in America, this book marks the return of a master at the top of his form.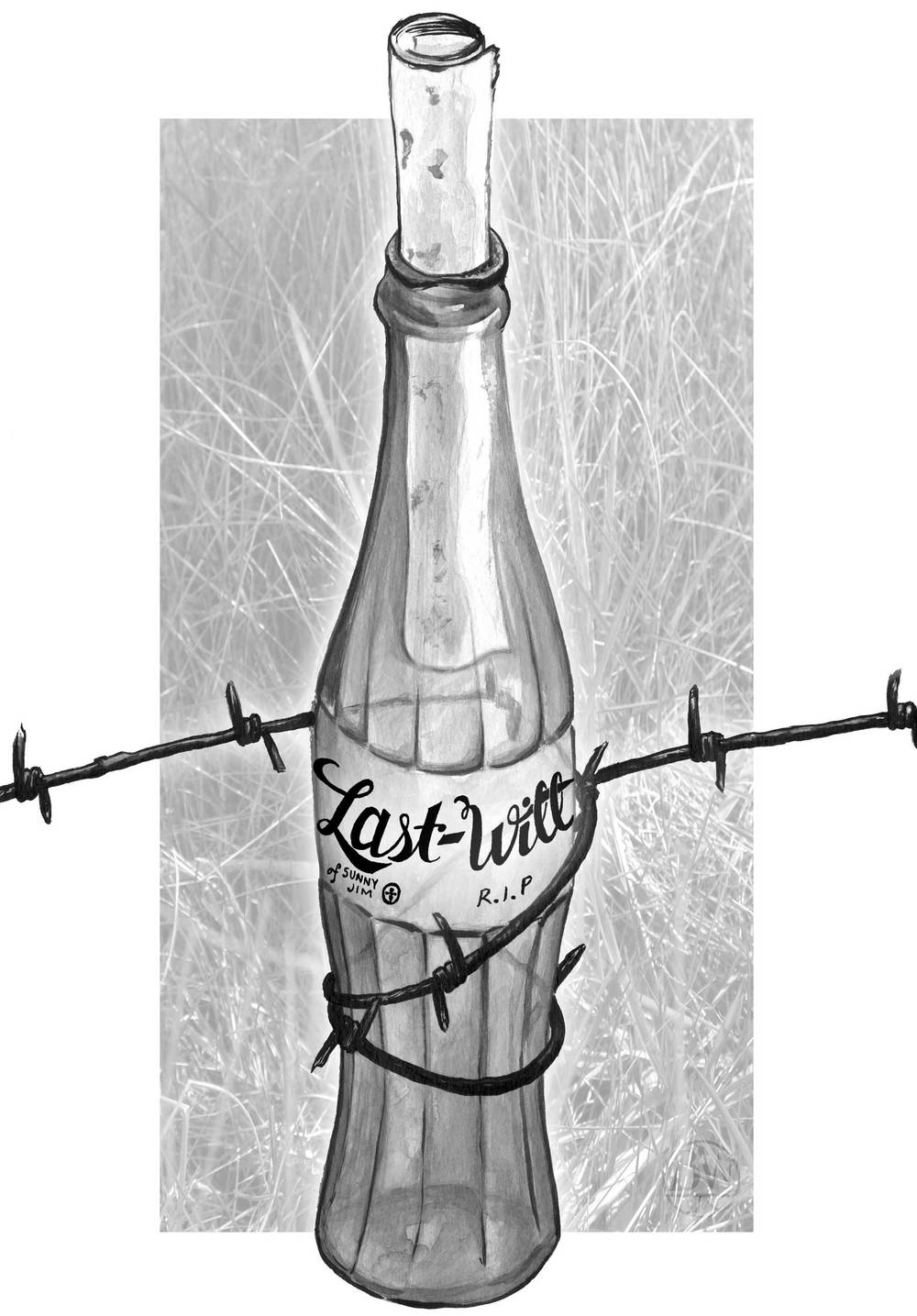 The Cadence of Grass
Sunday book editorial illustration
From Amazon.com: 
Sunny Jim Whitelaw, a descendent of pioneers and owner of a large bottling plant, may have died, but he has no intention of relinquishing control: his will specifies that no one gets a cent unless his daughter Evelyn reconciles with her estranged husband, Paul. But Evelyn is a strong-willed woman, fiercely attached to the land, whose horses transport her to a West she feels is disappearing, while Paul is a suave manipulator, without scruples, intent on living well.
As played out on the majestic stage of Montana cattle country, the ensuing drama involves blood, money, sex, vengeance, and a cross-dressing rancher. The Cadence of Grass is renewed evidence that McGuane is one of the finest writers we have, capable of simultaneously burnishing and demolishing the mythology of the West while doing rope tricks with the English language.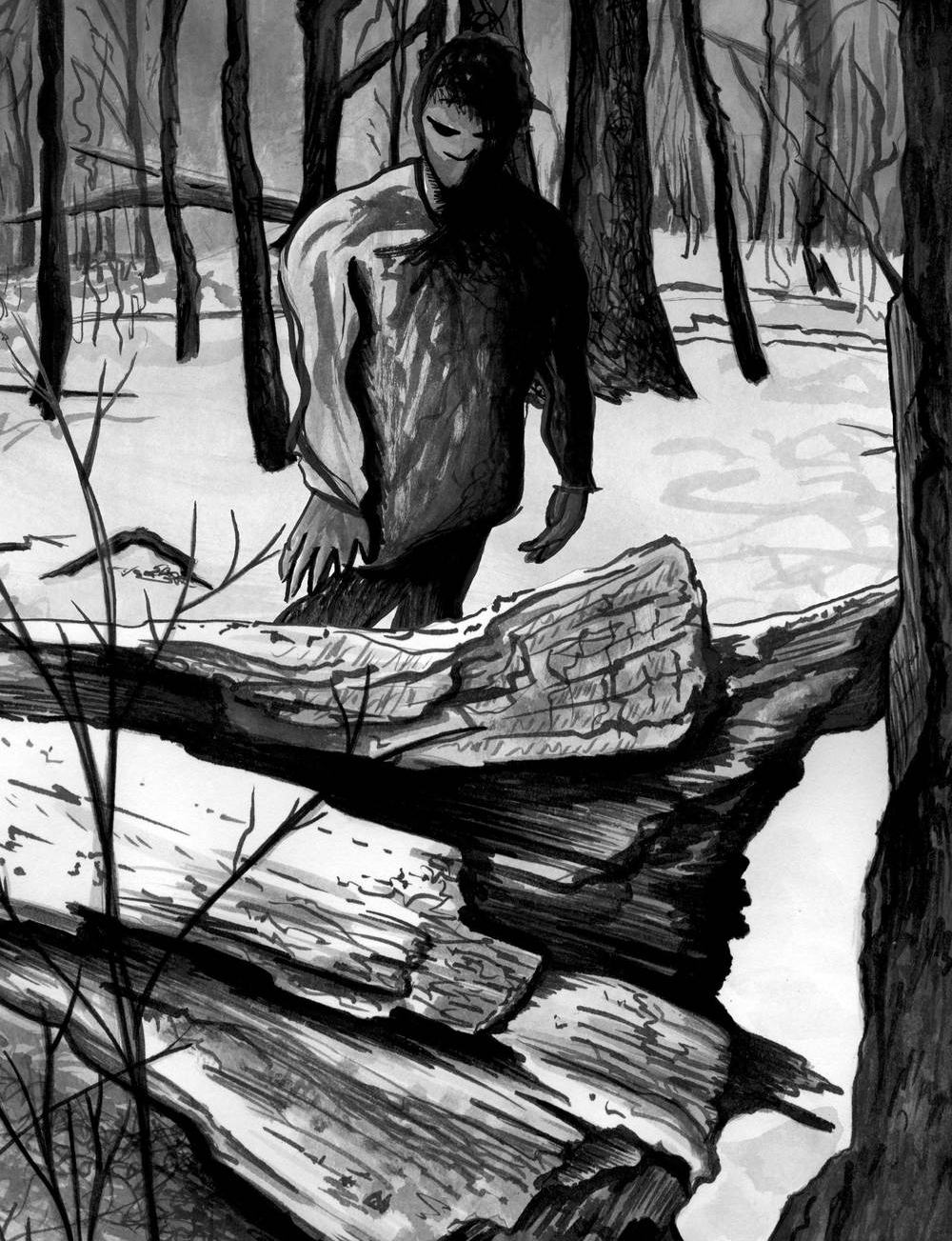 Into the Forest
Sunday book editorial illustration
From Amazon.com: 
In the Forest returns to the countryside of western Ireland, the vivid backdrop of Edna O'Brien's best-selling Wild Decembers. Here O'Brien unravels a classic confrontation of evil and innocence centering on the young, troubled Michael O'Kane, christened by his neighbors "the Kindershrek," someone of whom small children are afraid. O'Kane loses his mother as a boy and by age ten is incarcerated in a juvenile detention center, an experience that leaves him scarred from abuse and worse, with the killing instinct buried within. A story based on actual events, In the Forest proceeds in a rush of hair-raising episodes and asks what will become of O'Kane's unwitting victims -- a radiant young woman, her little son, and a devout and trusting priest.
Disinfection in the Best Light™
While working on the Visa Lighting LightFair International 2018 trade show setup, design and management I was also asked to help illustrate and create a PSA video and materials for Visa's new disinfecting light fixtures, a main feature in the show.
Tradeshow Graphics
Tradeshow Graphics
Eat at Joe's
Lighting timer — Products/Manufacturing Calendar
Koi Pond
Drain/Fill Systems — Products/Manufacturing Calendar
Shopping Center
Automated Doors — Products/Manufacturing Calendar
Strategy Meeting
Automated A/V Systems — Products/Manufacturing Calendar
Car Wash
Automated timing Systems — Products/Manufacturing Calendar
Conveyor Diverter
Poster Illustration
Caribiner
Editorial/Collateral